Our concepts of Sustainability
The idea that companies belong to not only their shareholders but also their employees and society has long permeated every aspect of the EKK Group's management.
We believe that building strong bonds of trust through dialogue with all stakeholders, including customers, suppliers and lenders, leads to fair profits and supports the EKK Group's perpetual growth.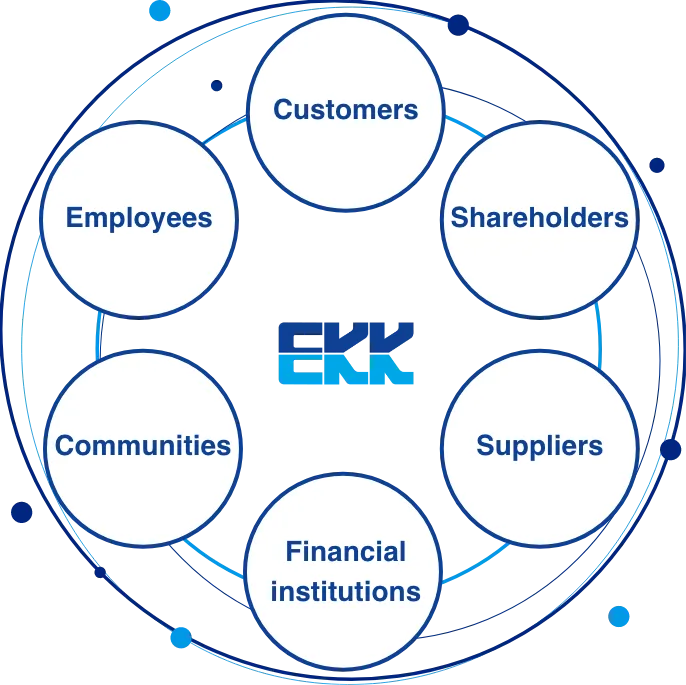 ESG Initiatives
We promote activities in each of the environmental, social, and governance (ESG) themes.