Management Message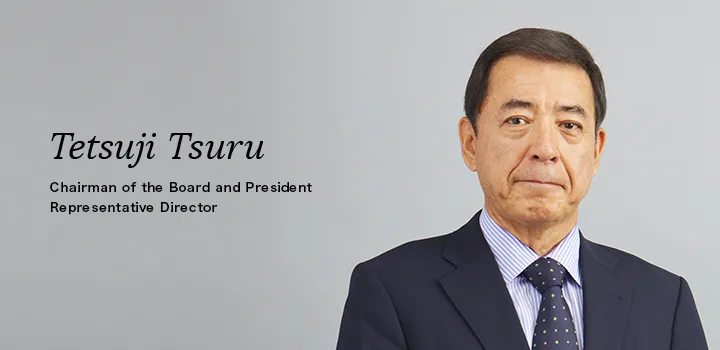 Our company was originally formed as the mechanical seal division of NOK Corporation.
The division became independent and incorporated under the name of Nippon Sealol Co., Ltd. in 1964,
the year of the Tokyo Olympic Games, and the company name was changed to the current Eagle Industry Co., Ltd. (EKK) in 1978.

Ever since embarking on this long journey, for a half century EKK has grown as a sealing solution provider.
We have established ourselves as a comprehensive parts manufacturer in pursuit of mobility on the land, seas and in the skies, as well as a mechanical seal manufacturer offering EagleBurgmann brand products in alliance with Burgmann Industries, a German mechanical seal maker.

EKK's products are used in a vast spectrum of mobility systems on the land, seas and in the skies. They include automobiles, motorcycles, construction machinery, and other so-called land-based "moving vehicles," tankers, container ships, bulk carriers and other ocean-going ships, as well as ferries, coastal ships, and fishing boats, rockets, jet and propeller aircraft, and helicopters.
EagleBurgmann products are also used in pumps, compressors, blowers, and agitators mounted in production facilities at oil refineries, and in the petrochemical, steel, pulp and paper, food, pharmaceutical, electric power, and many other industries.

No matter where they are used, one common objective of all our products is to prevent liquids, gases and other fluids from leaking from rotating machines during operation, and for this reason we can proudly say that together with our customers we have contributed to environmental protection and energy conservation. We have also developed an integrated production system that covers the entire process from the development of materials right through to production.
This system is built around our superior seal, power transmission, valve and hydraulic technologies, as well as our special processing and welding techniques that support them. With it, we are meeting customer requirements, which are becoming increasingly demanding as rotating machines operate at higher speeds, temperature, and pressure.

We will continue to hone our technological prowess to meet the increasingly specialized and complex needs of our customers.