e-mobility

Sustainable world with EKK
The automotive industry is in transition towards a sustainable world.
EKK is strongly committed to e-mobility by developing and supplying the products that enable low friction and low emission.
Our aim for perfection will empower the extension of longer mileage of electric cars. The reduction of environmental burden towards the next generation mobility will bring us carbon neutral society.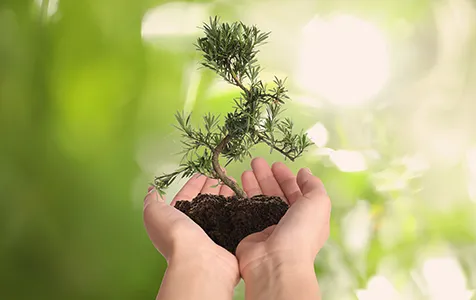 Low friction enables longer mileage
With the trend of vehicle electrification, the need for higher power density, efficiency and optimal packaging in electric motors (often called e-motor) and e-axle is growing to achieve longer mileage. And needless to say, prevention of liquid leak that directly harms environment cannot be compromised.

EKK's surface texturing technology for sealing, the expertise developed from 1980s provides solutions for these conditions.

Utilizing this technology, EKK is capable of offering GlideX™ , the sealing brings contraries together; extremely low friction torque with superior sealing performance coupled with fulfilment of need for high rotational speed. EKK achieves over 90% reduction in friction, the barrier to energy efficiency improvement compared to conventional mechanical seals. We can reduce the friction not only of sealing but also our thrust bearing by this technology.

Our expertise surely supports electric vehicle to be more efficient to achieve its longer mileage which leads to reduction of CO2 emissions.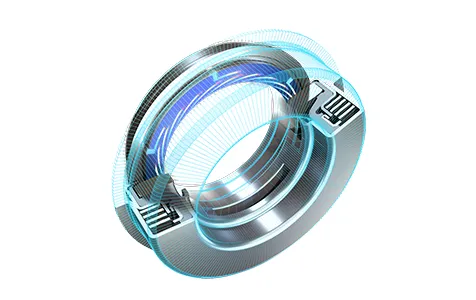 Efficient hydrogen use by bellows
Fuel cell enables zero emission of vehicle by utilizing hydrogen. Hydrogen discharges only water after electricity generation instead of CO2 and other gas, the environmental burden.

Even this clean fuel needs energy in its production process that still creates CO2 emissions, on the other hand. So we challenge to support higher efficiency to use hydrogen with minimum waste.

Our thin-walled metal bellows have been stably supplied for various automotive use for decades globally. And these bellows enable our unique valve to precisely control the supply pressure of hydrogen for efficient electricity generation by fuel cell.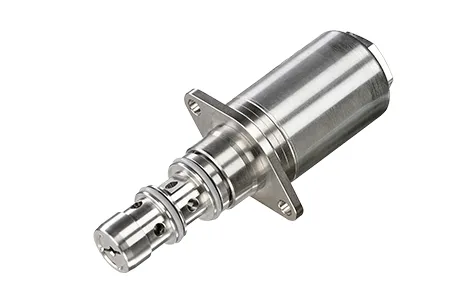 Technologies across industries
For more than half-century, we have enhanced our expertise for fluid controlling originated from unique technology of sealing and tribology not only for automotive but also for other industries such as aerospace, semiconductor, marine and so on. With our combined expertise from all the industries we are active in, we will continuously support e-mobility innovations.