Test and Measurement Technology
Leakage measurement technology
Mechanical seals must meet leakage volume requirements under a wide variety of conditions and for extended periods of time.This evaluation tester can evaluate the sealability and durability of mechanical seals for multiple samples simultaneously.This tester is equipped with a programmed operation function that can automatically control temperature and rotation speed, making it possible to efficiently evaluate sealing performance and durability under complex operating conditions that combine a variety of operating conditions such as those in which mechanical seals are actually used.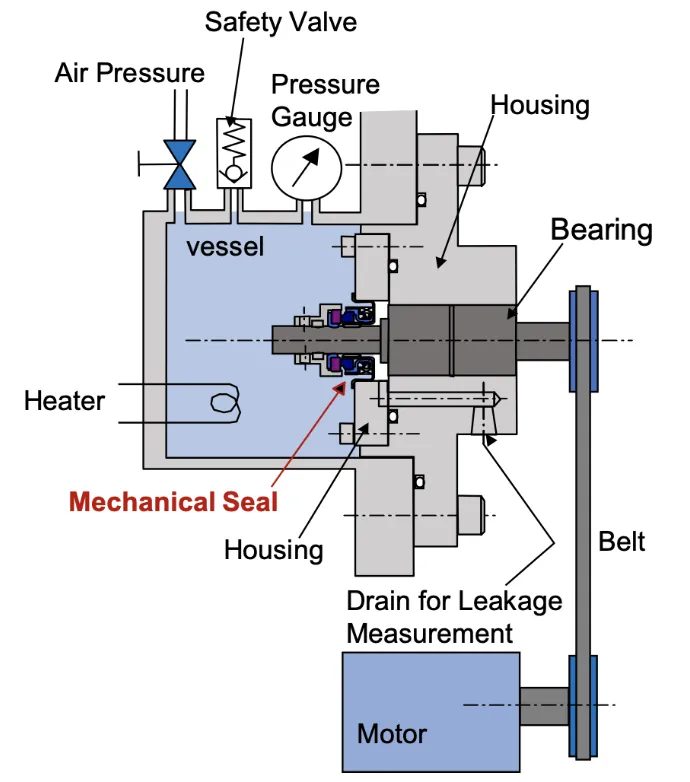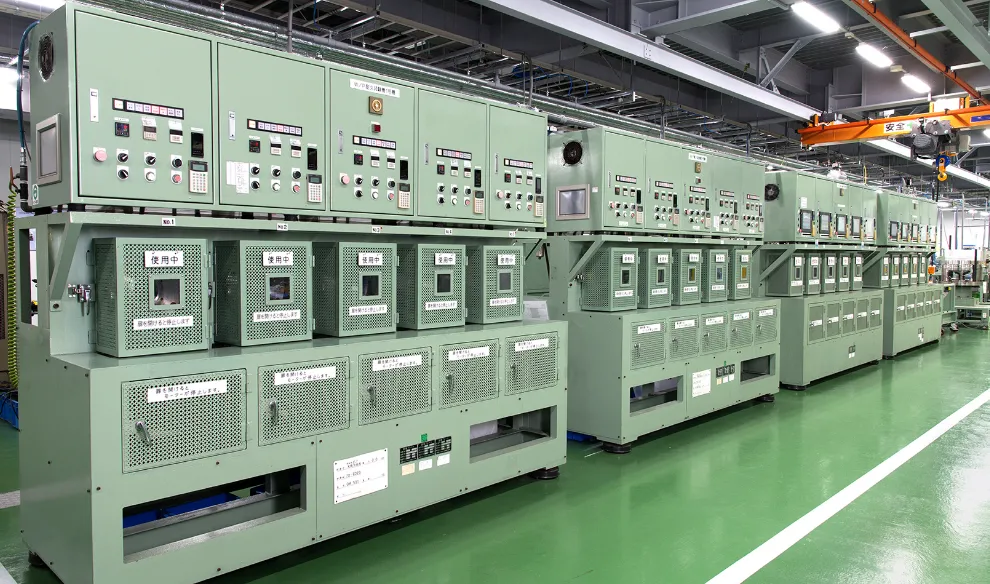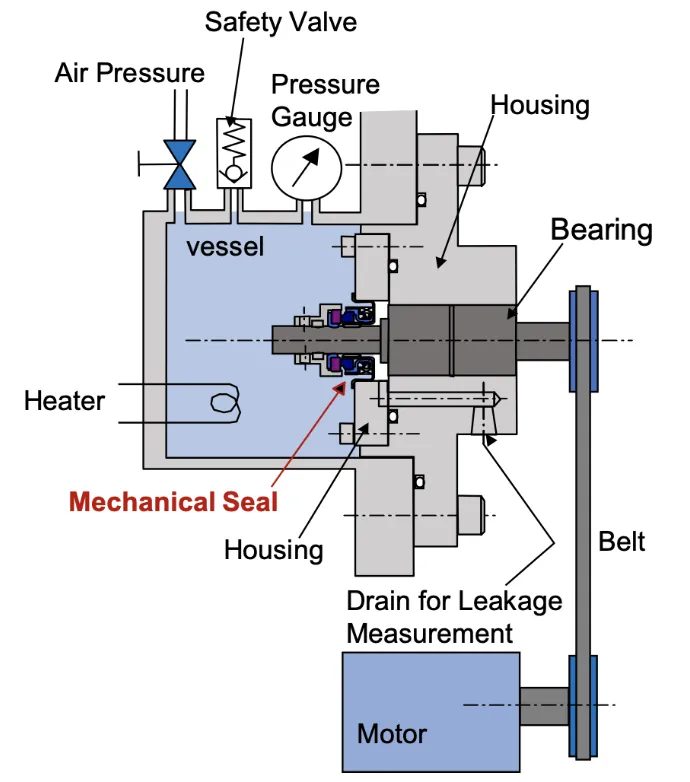 Micro torque measurement technology
The micro torque measurement technology enables precise torque measurement on the order of 1 mNm using a small load cell and air bearing. This technology enables accurate evaluation of the minute frictional resistance of mechanical seals, a feature of surface texturing technology, one of Eagle Industry's core technologies.The tester controls rotation speed, pressure, and temperature to enable evaluation testing under the required environment. Evaluation tests under high rotation speeds of up to 30,000 rpm are possible, and the tester is capable of high-speed rotation as required by the EV drive motors of today's automobiles.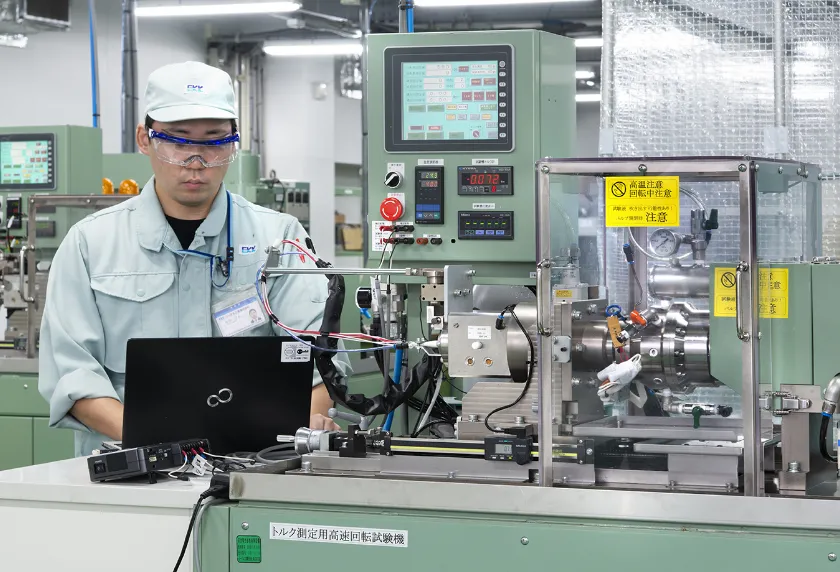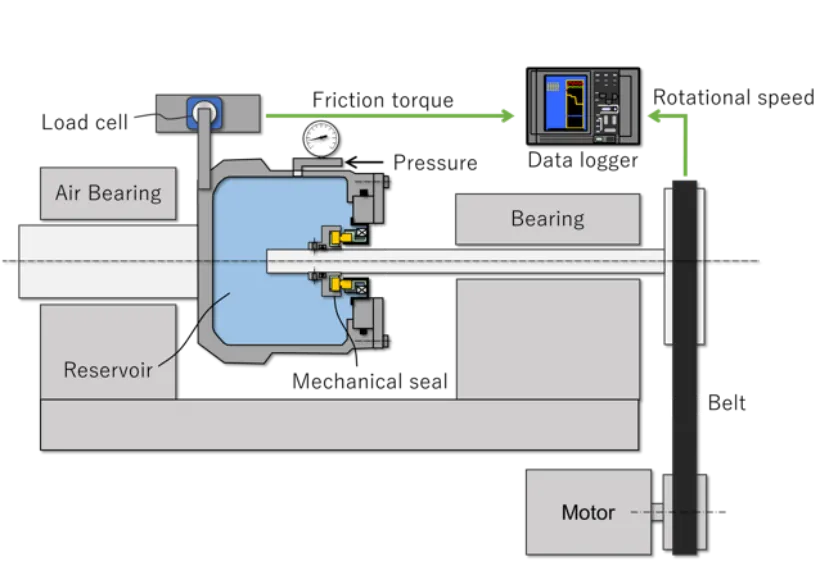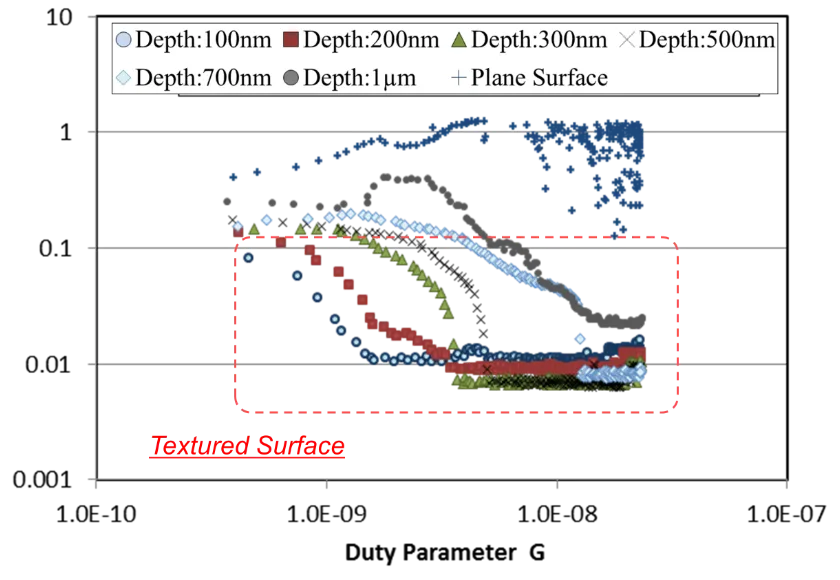 Fluid film thickness measurement technology
Eagle Industry's surface texturing technology reduces frictional resistance during rotation by actively forming a film of fluid between the two sliding rings of a mechanical seal.
This film is extremely thin, on the order of submicrons to microns, and is difficult to measure using conventional methods. Eagle Industry measures the thickness of the film accurately by irradiating a laser beam through glass onto the fluid mixed with fluorescent paint and observing the emitted light with a high-sensitivity camera (laser-induced fluorescence method, LIF).
This technique is used to evaluate the validity of designs and to verify the accuracy of numerical analysis.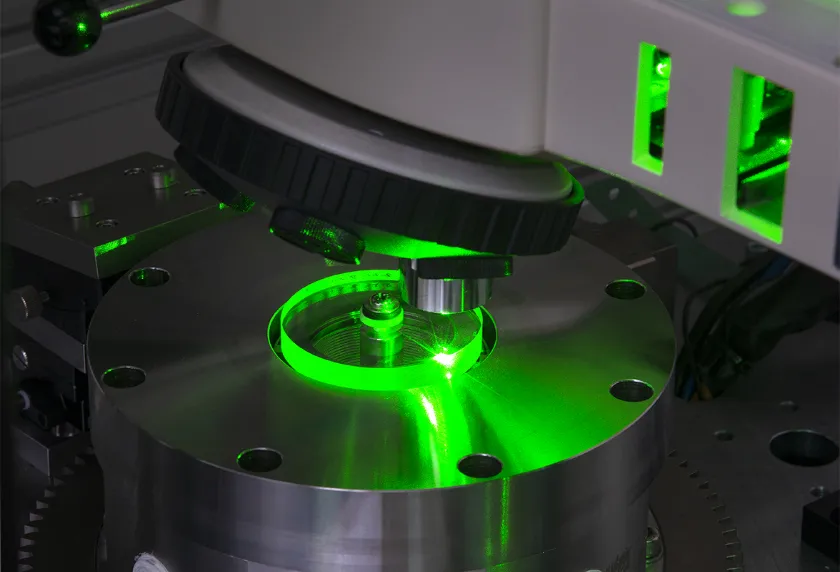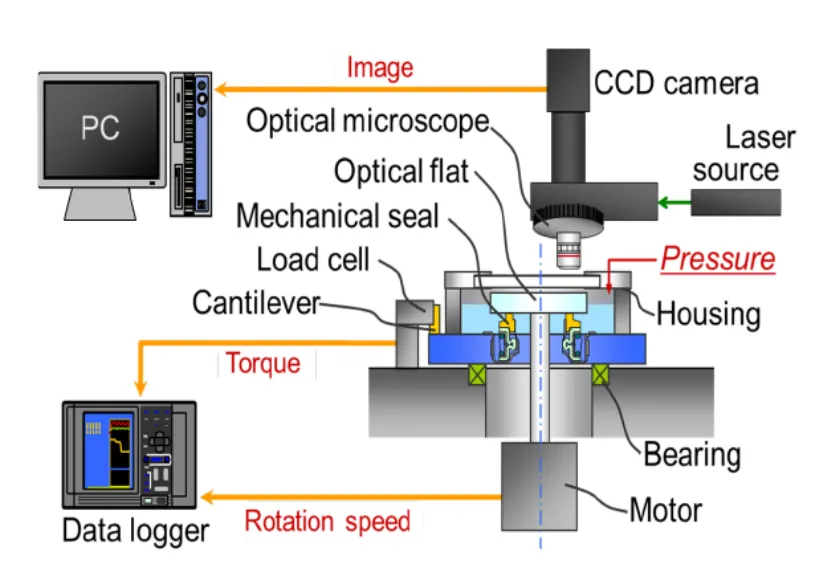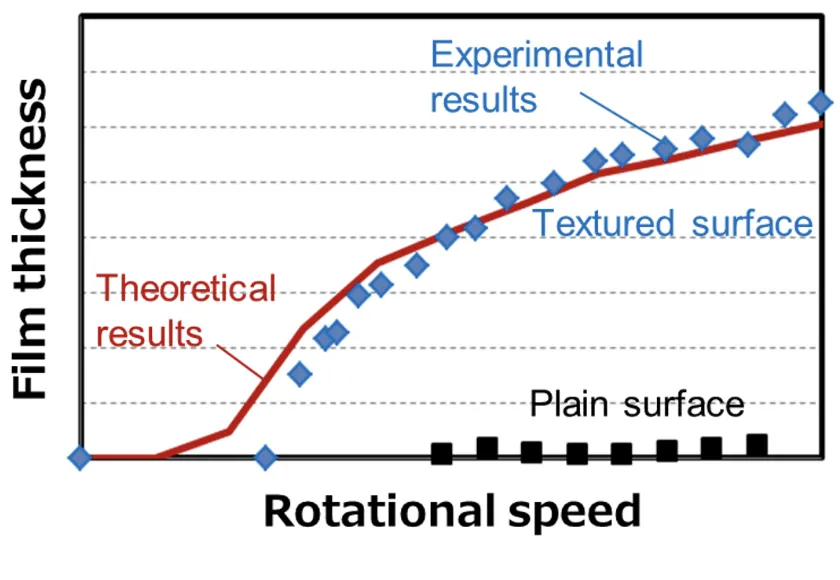 Flow visualization technology inside grooves using μ-PIV
The surface texture imparted to mechanical seals consists of very shallow grooves, making it very difficult to measure the flow inside them under normal circumstances. Eagle Industry uses the μ-PIV method to optically measure the instantaneous velocity of a fluid in a small space and related properties. The velocity and direction of the fluid can be determined by measuring the minute displacement of a fluid containing fluorescent particles for a minute period of time, which is captured by a high-speed camera while irradiating the fluid with a laser beam. The μ-PIV method can be used to visualize flow stability and to evaluate the accuracy of a design by comparing it with fluid analysis.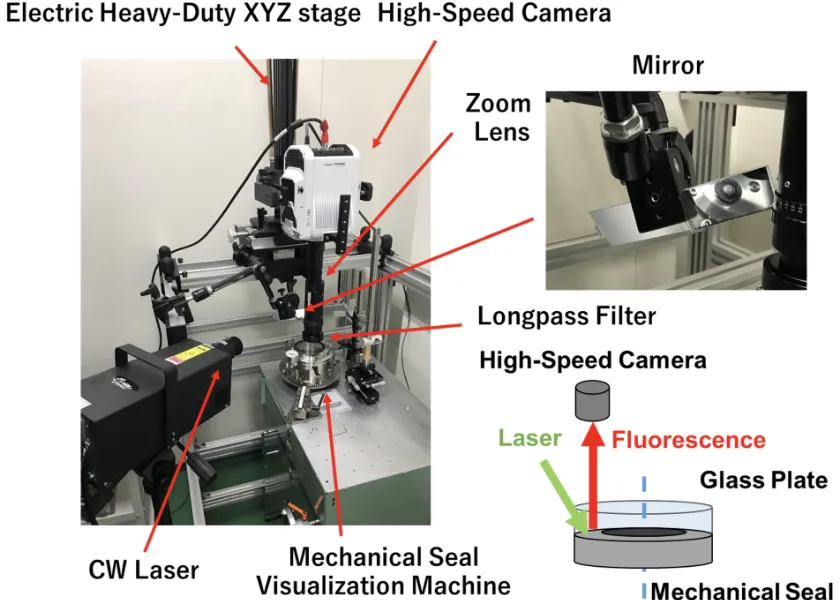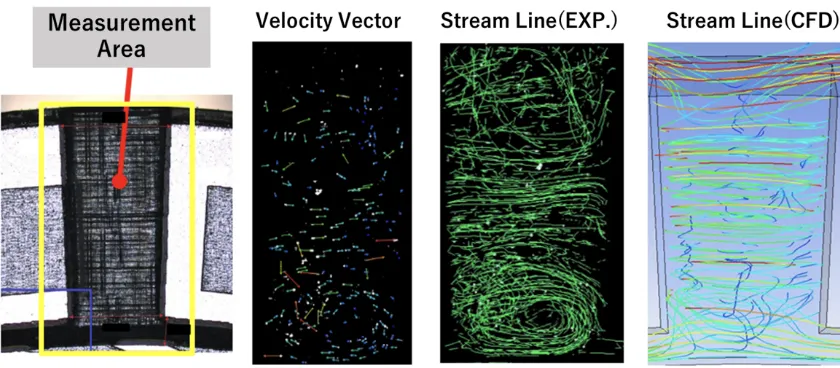 Cryogenic Testing Technology
As the development of technologies using cryogenic fluids such as liquid hydrogen and liquefied methane advances around the world to realize a decarbonized society, mechanical seals are also required to be highly reliable in cryogenic environments.
Eagle Industry has introduced a rotational testing machine for cryogenic temperatures in order to understand seal characteristics under low boiling point and cryogenic temperature environments. This tester can evaluate the sealing performance and friction resistance of mechanical seals rotating in a liquid nitrogen atmosphere.
Combined with our analysis and processing technologies and know-how, we have established an integrated system to perform everything from design to evaluation testing of seals used in liquid nitrogen environments.