For Aerospace Industry
Japan's sole manufacturer of rocket and aircraft engine
For the aerospace and optical engineering industries, we research, develop and produce mechanical seals for use principally in aircraft and space rocket jet engines. We also deal in image processing products.
Rocket and spacecraft equipment
In the area of rocket and spacecraft equipment, Eagle Industry has been involved in all of Japan's N and H rocket programs. The history of Eagle Industry's development of rocket engine seals, commencing with the development of pump seals for the liquid propellant rocket in 1967, coincides with the history of the domestic rocket development up to today's leading rockets, the H-IIA and H-IIB. The rocket engines used in Japan are extremely clean engines that use liquid hydrogen and liquid oxygen. Eagle Industry's technology used to perfectly seal the fuel and oxidizer ? any contact between which would result in an explosion ? for maximum engine performance, is highly regarded in the world. As a result, we have recently expanded our business internationally. Examples include our participation in the development of seals for the J-2X, an engine for the Space Shuttle successor in the United States. Moreover, we are vigorously working on the development of high-reliability spacecraft parts, such as the accumulator used in the Japanese Experiment Module Kibo for the International Space Station, and battery parts for domestic artificial satellites. We are also contributing extensively to the growth of the Japanese space industry by making the most of our years of experience and wealth of knowledge in spacecraft parts to import and distribute fuel tanks, valves, thrusters and other parts for domestic artificial satellites.
Products primarily for space applications
Turbo pump seals for rockets
Static seals for rocket fuel tanks and engine piping
Bellows accumulators for International Space Station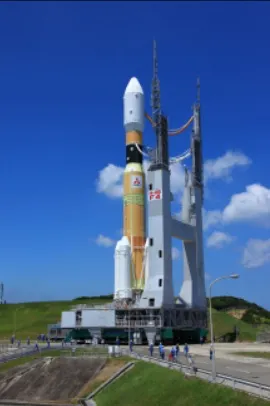 Aircraft engine
The first products that we delivered for aircraft engines were gearbox seals developed in 1966 for the J47 engine for the Defense Agency. Since then, we have produced main shaft seals and various other engine seals for major Japanese-made engines, such as the T58, J79, JT8D, FJR710 and F100, as well as bodywork seals for the KV107, C-1, F4EJ, YS-11, F-104, F-15 and P-3C. As Japan's sole aircraft engine seal manufacturer, Eagle Industry has grown in tandem with the development of the Japanese aerospace industry. The Company has recently taken part in an international development project of seals for civil aircraft engines. We are known throughout the world as a team of expert engineers. Technically, our portfolio of products is unique in the world, extensively encompassing carbon face seals, segment seals, brush seals, leaf seals and Actiseal gaskets. As an all-around seal supplier, we are one of the leading companies in the industry.
Products primarily for aircraft applications
Main shaft seal
Gearbox seal
Brush seal
Static seal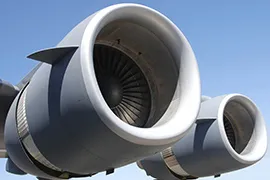 Key products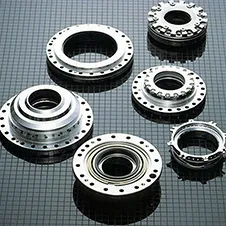 Turbo pump seals
for liquid-fueled rockets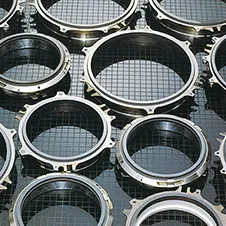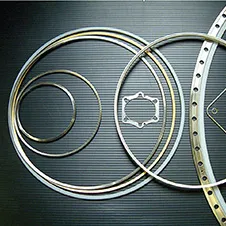 Static seal for rocket engines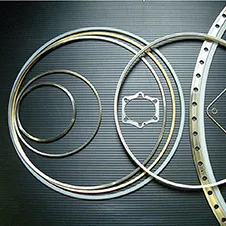 Mechanical seals
For aircraft engines